Today you get to hear from the lovely Gentri Lee! She is one talented girl with her blogging and master aesthetician skills, I still need to set up an appointment with her so she can work her magic make myself just stunning. Make sure and check her blog out, you'll fall in love with her like I have(not in a creepy kind of way though!)
----------
Christmas is my favorite Holiday, always has been. One of the best parts would be the family traditions, I look forward to them all year long.
One of my favorite parts would be our Christmas decor. My mom goes all out. The neighbors all bring their kids over, just to take a tour. The piece de resistance is always- the tree.
This is our new tree, but the old one was very loved, and went out with a bang...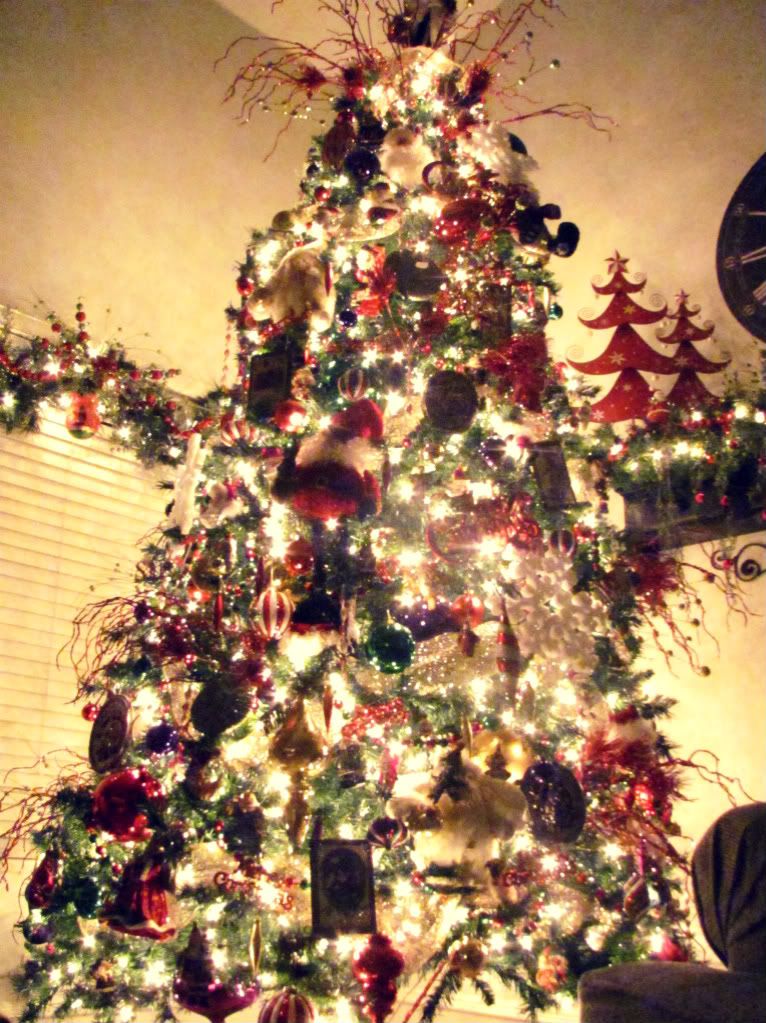 My mom PACKS our Christmas tree with so many ornaments. It's beautiful, stunning, and my dad thinks it's excessive. A few years ago, as my mom placed the last ornament on, she stepped back to admire her work. She claims it was the most beautiful the tree had ever looked, but none of us would ever know if that were true. Because that old tree's stand snapped and twelve feet of tree came flying down on my mom where she stood. TIMBER! The family came running to find my mom's arms and legs sticking out the side of the tree, muffled "help!"s, and a big mess.
Well, some of the ornaments had managed to hold on. So my dad, being the wonderful fix-it man that he is, managed to fashion a brace for the tree. Although it wasn't enough... so they took some rope and tied a BOWLING BALL to the back of the tree to anchor it down. No one would see it of course because it was hidden against the wall, but WE knew, and laughed... except my mom, I think she cried.
We now have a new tree, he is strong enough to bear the weight of all the ornaments. For now...
Of course all of the other touches around the house bring it all together, but I love our Christmas tree. I can't get enough of it at Christmas time and sometimes I just sit and look at it.